I've recently bought 2 new figures. They were released ages ago and are quite hard to find, so I had to pay lots for them.
This one arrived today, I ordered it off ebay a month ago (all the official retailers are out of stock), but SAL is slow (although it lets you dodge tax/handling fees sometimes
). It's Char Rhouseman from the Shuraki Trinity set released by GSC. I don't even know if she's an anime character, I just saw the review one day on Danny Choo and
HAD
to get it.
She's a brilliant figure. Probably the most detailed one I have so far. You also get lots of little parts to customise her, and she can be fully cast off.
The only down side is she's looking down, so when on display I can't see her face
. Time for some shelves I think
.
edit: You also get lots of little "goodies" with this figure. These include a book, drama CD and posters (although I think the posters were extras from the ebay seller, not sure). I've not bothered reading/looking at any of it yet though.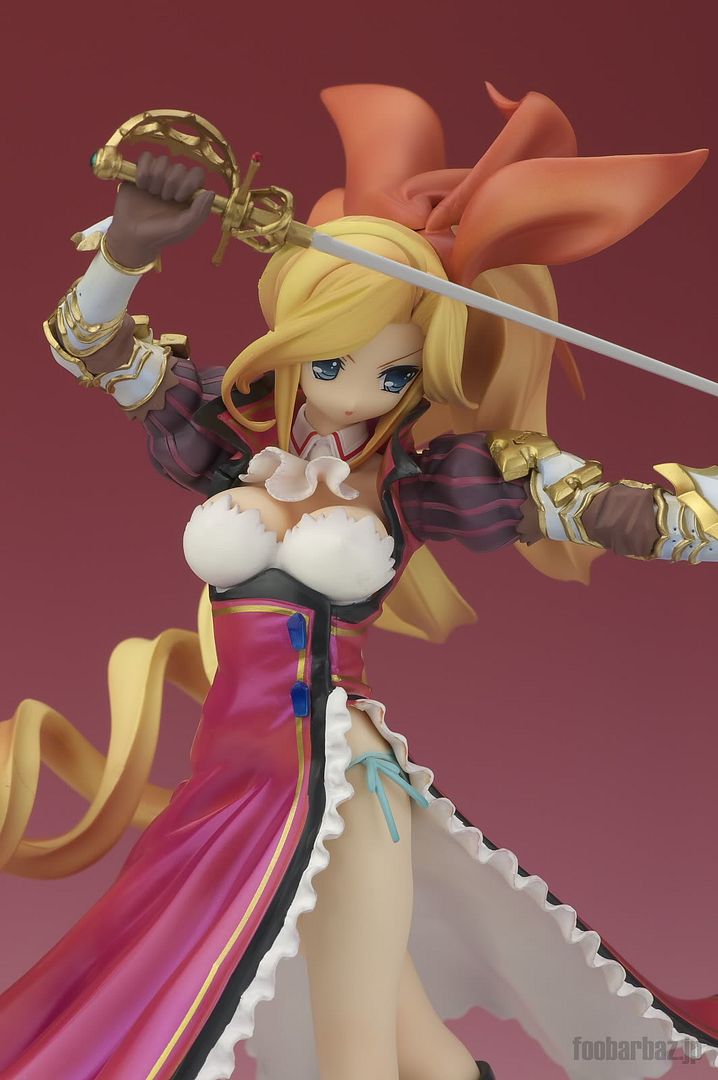 The other figure I bought is a very rare C.C. figure by Banpresto. She cost 3 places above the decimal point and is currently in customs waiting for release. Shipped by EMS, I'm expected a letter in the next day or so saying "Come pay us the monies"; or it could say "Confiscated"
.
This is probably the only C.C. figure out just now that I looks good. It was a must buy, especially after reading lots of reviews. Those things just make me want to buy more
.
(These 2 images were not taken by me, if you're interested I have more)
BT