CrowSpirit wrote:
Cat man do cartoon. I laughed, that reminded me of my cats, except instead of a baseball bat they just sit on my face.
Like this?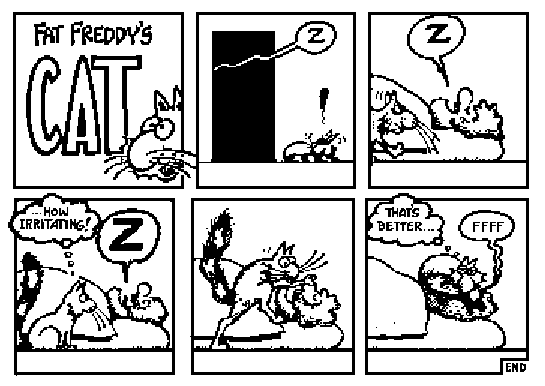 I go away for five minutes and I have loads of links to catch up on!
I don't know why but youtube just isn't loading. Was the same last night. Grr

_________________


Why yes, I am bored. How could you tell?