Hello once again ladies and gentlemen it's Miss Tachikoma here with this weeks results.
As always everyone who entered gets one of these little beauties
http://www.sunncity.com/photos/FunPhoto ... ty%201.jpg
This weeks runners up are kodama with "Evel Kenevel was unsure about the new suppositories the doctor had prescribed." and project 2501 with "hey, I think there is something wrong with the parachute"
they recieve one of these each!
http://icanhascheezburger.files.wordpre ... ld-cat.jpg
This weeks winner is Geren with " my best friend said i was over compensating, so i beat him with a baseball bat..
"
here is your prize
http://i194.photobucket.com/albums/z228 ... /Kaori.jpg
Week 5 29/07/08
He's got it coming for this bit o' photoshoppery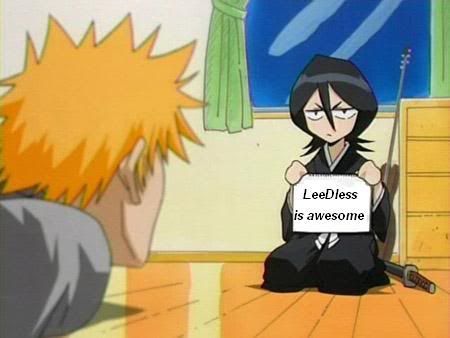 have fun with this one everyone!

_________________


Holy handbags Batman. It's Tachikoma, the ultimate thread derailer